I made Anna-Louise's Redcurrant Tart yesterday so that I could photograph it and following her suggestion of using the left over shortbread dough for biscuits we cut them into feet shapes. Using 'Writing Icing' tubes we turned them into sandals, flip-flops, devils, angels, hippy, stripy and spotty feet. Mike then suggested that we photographed them in different positions, this proved to be great fun and we came up with ...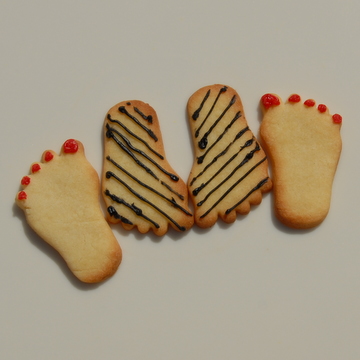 Kissing Feet (Mike)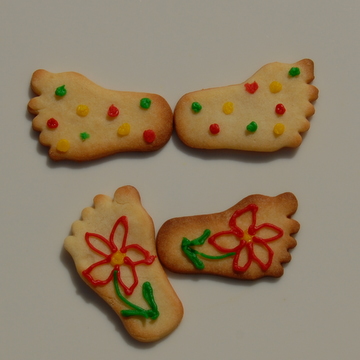 Ballet Feet (Tamsin)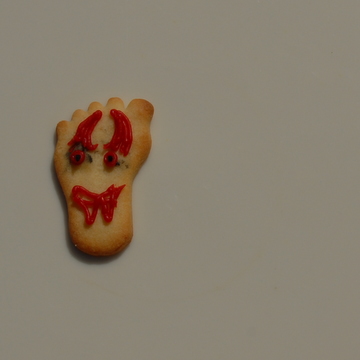 Hopping (Carla)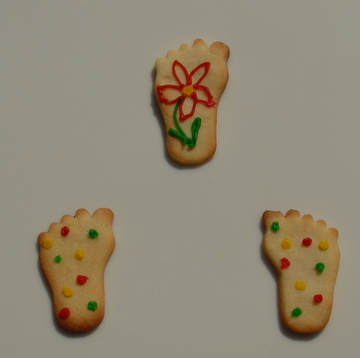 Hop Scotch (Joe)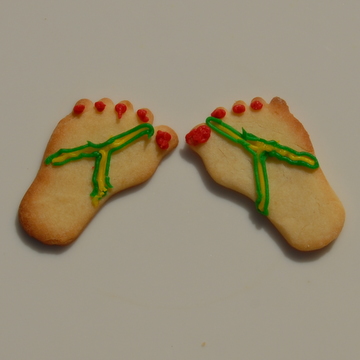 Pigeon Toed (Carla)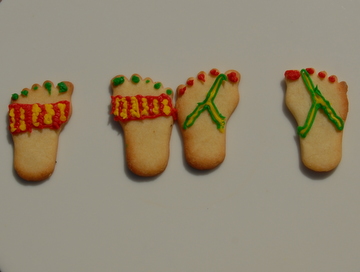 3 Legged Race (Tamsin)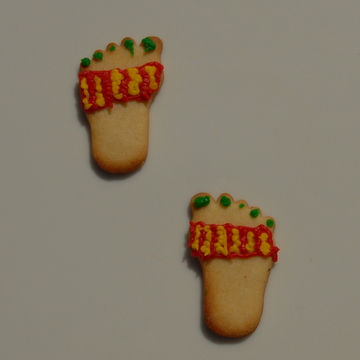 Walking (Carla)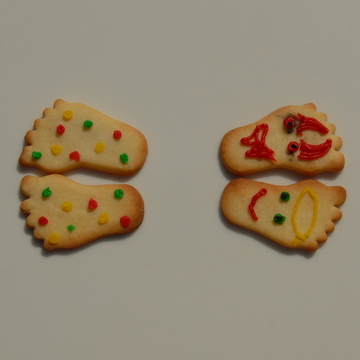 Fallen Out ...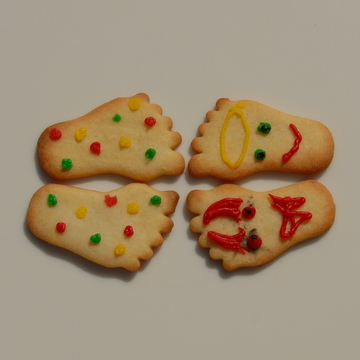 Back together (Joe)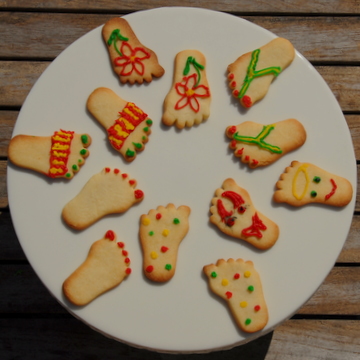 You put your left foot in ...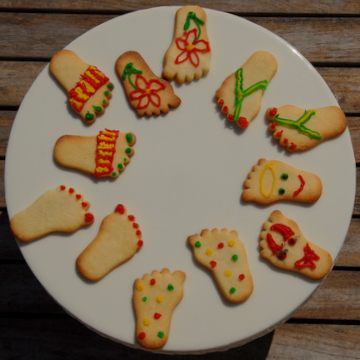 Your left foot out ... (Joe)
If you can think of any others I will make a fresh batch and add them to the list.
If you want to have a go yourself then I would make 1/2 the quantity of the shortbread dough from Anna-Louise's Redcurrant Tart recipe.
Tamsin