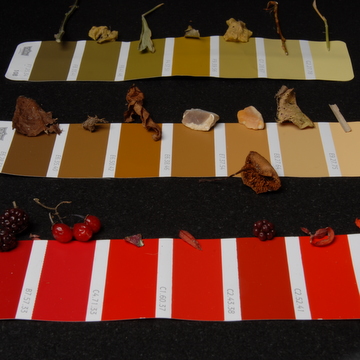 Tamsin: Crisp autumn and winter days are made for walking out in the countryside or park, wrapped in duvet warm coats and scarves. If you're lucky the sky will be blue and there will be sun to warm your face. The picture is sounding rosy but sometimes you have to go through a bit of pain to get there. The major hurdle once you've convinced yourself that leaving a lovely warm house is worthwhile is then to convince the kids. Wails of protest come hurtling out of their mouths and I immediately feel my whole body tense up. I know that once they're out they will enjoy the walk – years of experience have taught me this, so I sweep them along closing my ears and bustling them through the door.
But every little bit helps and last weekend the 'carrot' was to hand each child (and adult) a seasonally appropriate paint colour chart that Mike picked up on his morning shopping trip. Off we went, each clutching our card, with the idea of finding something on the walk to match every nuance of red, brown and green.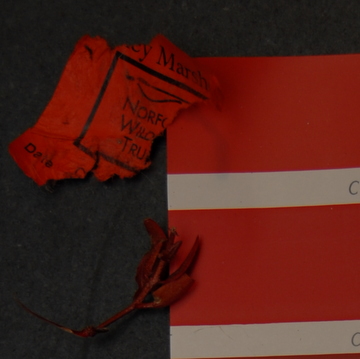 Having a brown card on a walk surrounded by reeds I thought my colour palette would be easy to find – how wrong I was. There are so many browns in this earth but my surroundings did not throw up the yellowy tinted ones I needed – a gravel pathway would have been better.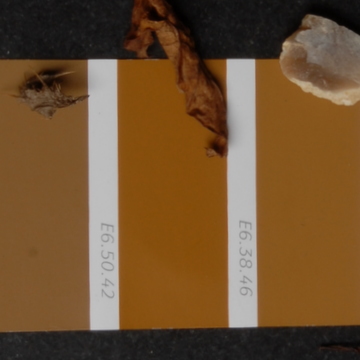 The kids threw themselves into the task and soon had pockets full of little bits and pieces. But it was the adults who really got involved (and dare I say a slight competitiveness crept in amongst them...). Back home there was much discussion over the colour matches as we laid them out for all to observe. It amazed me how beautiful they looked especially against the black kitchen marble top.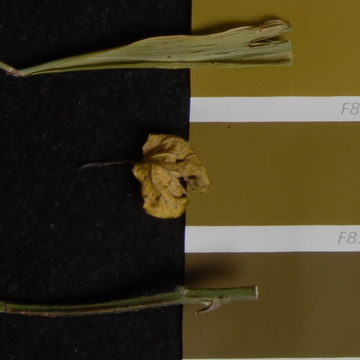 This is certainly an activity to be repeated. The only drawback is that the distance covered on your walk is greatly reduced but the conversation and involvement easily make up for it. If you have younger children, go for colour charts with lots of different colours to make it easier for them. And if you live in a city, you can have just as much fun looking at the built-up environment where the greens might be the challenge.