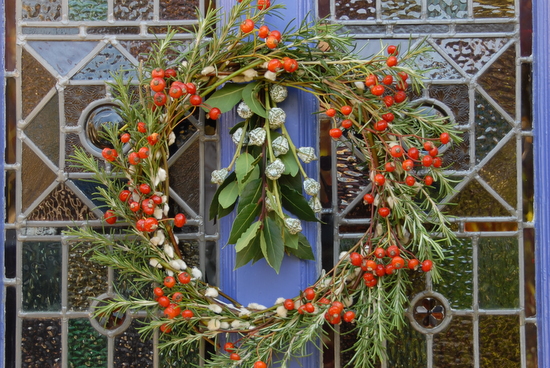 It's an old American custom to hang an evergreen wreath on your front door at Christmas time - and we love it so much we've adopted it here.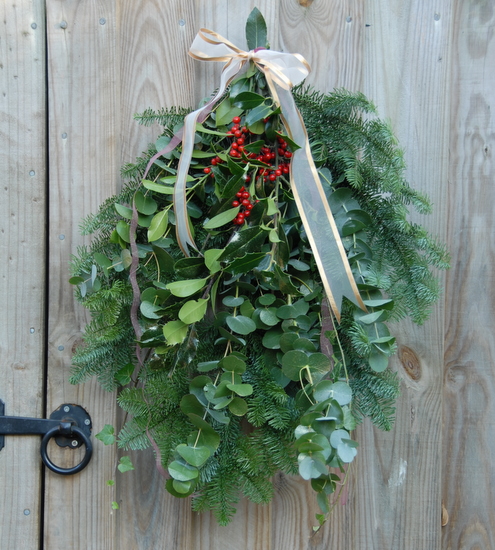 You'll need:
A wire coathanger
Willow stems (from a florist) to make a sphere
Florist's wire
Spruce, evergreen or other seasonal stems
Glitter paint (optional)
Ribbon (optional)

Bend the wire coathanger into a circle. Weave willow stems around to give a dense frame, securing regularly with florist's wire. Weave your chosen greenery through the willow stems to give a dense, structured wreath. We used rosemary, pussy willow and hips, with bay and eucalyptus berries in the middle, because they smell fabulous. But the wreath reflects the personality of the household, so choose what you like best. Tie a ribbon on if you like, and hang on the front door.
For a quicker (and more traditional) wreath, grab a branch of spruce as background, arrange trailing greenery on top, spray with glitter spray, tie one end with florist's wire covered with a big ribbon, and hang upside down on the front door.