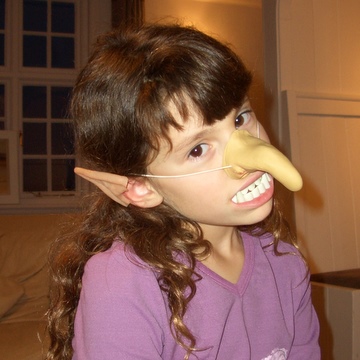 Tamsin: Crackers are a wonderful respite in the middle of the Christmas meal – a bit of fun as paper hats are forced on to heads and corny jokes read out. In recent years, I've filled my own crackers as there are only so many plastic trinkets one family can take... A few years ago, I put in false ears, eyelashes and noses making for hilarious results round the table and embarrassing photos to place in the album.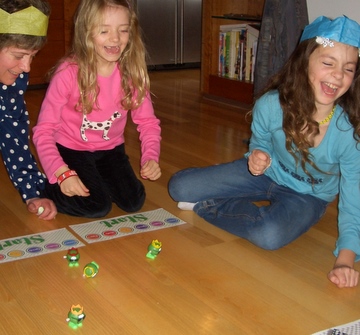 Our favourite cracker-filler has been wind-up toys – so far I've done snails, sprouts and ladybirds. Once the crackers are pulled, everyone gets down on the floor with their toy and has a race. Along the same lines, I once filled them with small wooden tops which we spun to see whose could keep going longest. It was a knock-out competition with different leagues to take account of the different ages.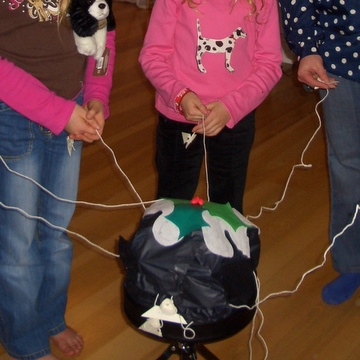 Apart from crackers we have another family tradition from Mike's side of the family – The Puller. This resembles a cracker in so far as you have to pull to get the contents out. After Christmas lunch, each person is given a string to pull.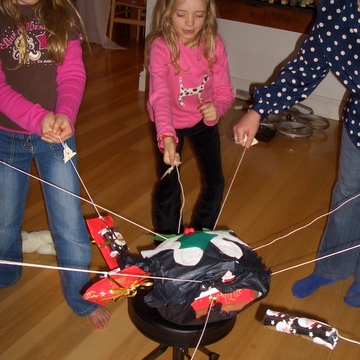 The other end of the string is attached to a wrapped present that's been hidden in a paper and cardboard construction. The gifts inside the Puller are only small: last year I got chocolate bars, the year before some cheap CDs, and the year before that bath products.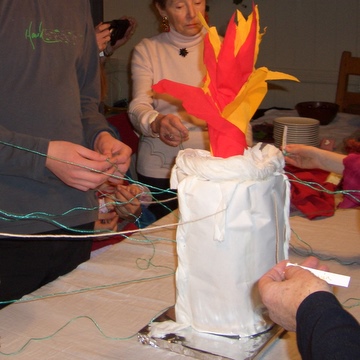 The shape the Puller is made into depends on the shapes of the gifts, but Christmas puds, candles, snowmen and houses are favourites. Mike puts it all together on Christmas Eve.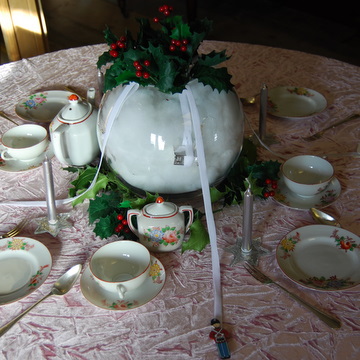 I always wondered where the tradition of the Puller came from and Mike never knew, except that his great-aunt always bought theirs to Christmas lunch from Harrods! I've never seen them in the shops but this year I was doing some research on Victorian Christmas traditions and came across a 'Snowball Dinner Table for Children' – a table laid with a glass vase centrepiece filled with cotton wadding, with holly spilling over the top. Hidden in the wadding were gifts for the children attached to ribbons which were pulled at the end of the meal when the candles were lit. It's a similar idea and obviously a tradition we've gradually lost as crackers have become more popular.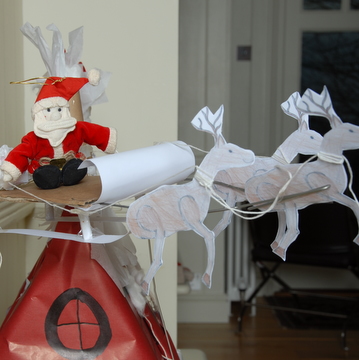 I was reminiscing with some friends my age about Christmas when we were growing up in the 70s, and several of them mentioned that their families had a homemade box, often decorated as a house with cotton wool snow, that came down each year from the attic. It was placed at the Christmas table and contained a small gift for each person which was handed out at the end of the meal.
Does anyone else have memories or traditions of small gifts being given at Christmas meals and how they are presented?