| | |
| --- | --- |
| The Fun of Christmas Decorations | |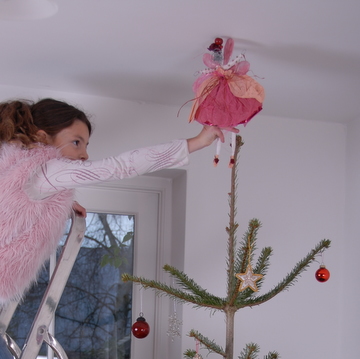 Tamsin: In the hecticness of Christmas I always try to take a couple of minutes to think of some craft activities to keep the kids occupied in the days between the end of school and Christmas. This mainly means decorations for the tree and house. Keeping the kids' hands busy will help put to good use some of that over-excited energy that's building up and up. For this reason I keep to the old family tradition of decorating the house on the 23rd December and the tree on the 24th.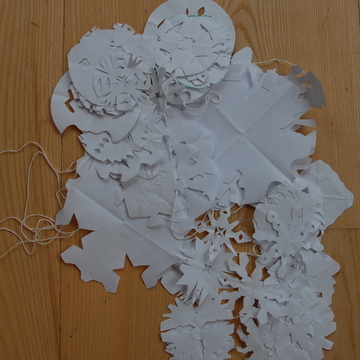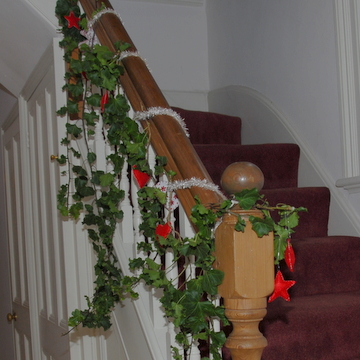 Greenery takes pride of place in my house too, with sprigs of holly and ivy on top of every mirror or picture frame. Usually I make a swag to go around the stair rail, but this year I ran out of energy so with a house full of guests about to view Christmas efforts I twisted tinsel and hung cascading branches of ivy from the banister instead – easily worth the 10 minutes work.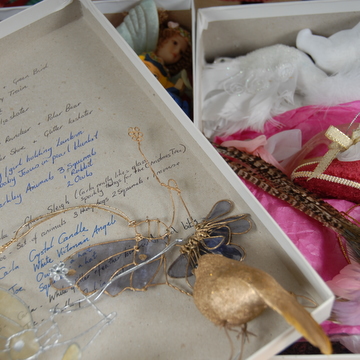 Then there is the Christmas tree. For me the tree is about memories of Christmas past. I am not too fussed what it looks like in the end as long as we all join in the decorating and chat about the stories behind the different decorations as they come out of the boxes. Every year my children choose and buy a new decoration each and I love opening their decoration boxes to find a little bit of their past personalities, wrapped in tissue paper, waiting for me to rediscover – which usually means Carla and her pink glitzy numbers and Joe with his animals. This year they carried on in the same ilk –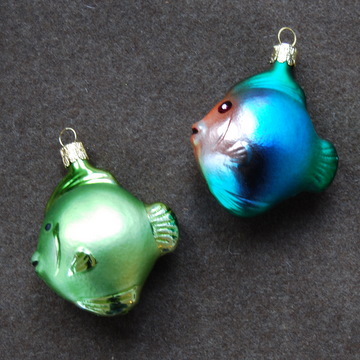 Joe - some funky fish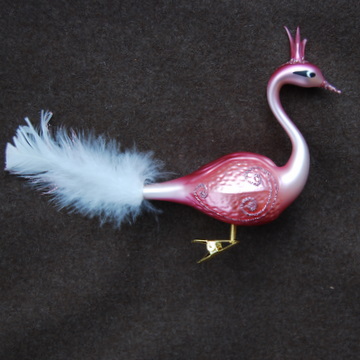 Carla – a very pink swan