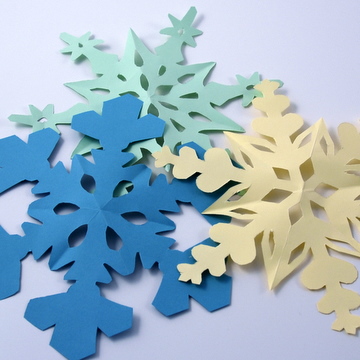 Edie: We have been playing with coloured paper and scissors to make paper snowflakes. Mum gave me a special book which showed how to make lots of different shaped ones. First you fold your paper into a kite shape, then you trace over the pattern with a pencil. Then you cut it out with small scissors. I enjoyed unfolding them and seeing the shapes come open in front of my eyes.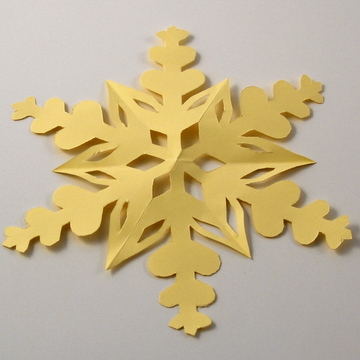 My favourite is the yellow one. I really like how it's sharp in the middle, then becomes round and bobbly at the edges.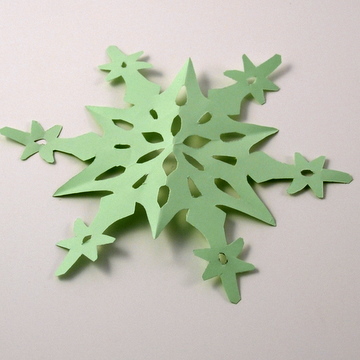 The green one is beautiful too, because at the ends it looks like flowers.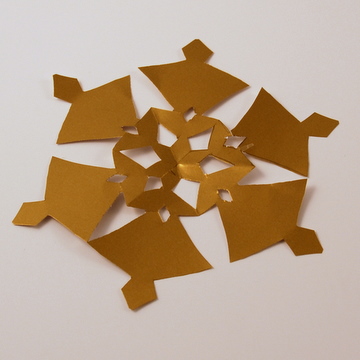 The gold one looks like the plated armour the polar bear wore in the film The Golden Compass.
The blue one is like a snowflake looks in real life.
I am going to hang all the snowflakes I make on my bedroom wall.