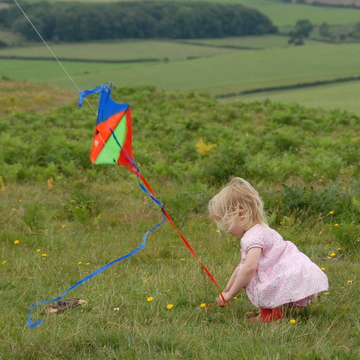 Tamsin: I have had many contented moments holding a piece of string, with my eyes raised to the sky, watching a colourful kite dip and dive around.  Kite flying is a traditional pastime in some countries over Easter and can be the focal point for a trip out over the holidays.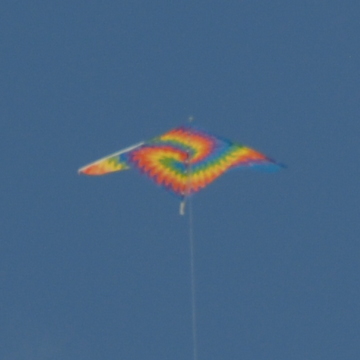 On one Easter holiday in the Caribbean we came across a mass kite flying event with thousands of people gathered on the top of a ridge flying small colourful tissue paper and wood constructed kites. The day was sweltering with a clear blue sky and the kites looked magnificent dashing around against the perfect blue background.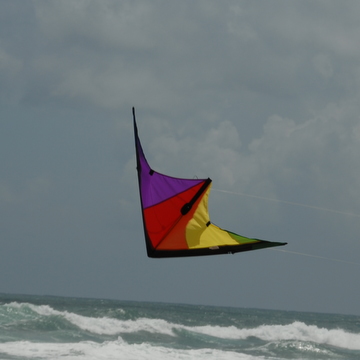 We have also had other less warming kite flying trips. One that particularly stands out was a North Norfolk beach trip in January when it was so cold that, despite a similar blue sky to the Caribbean, we could only just hoist up the kite for a few minutes before our fingers froze and we were beaten back to the car by the easterly wind that must have come straight from Siberia.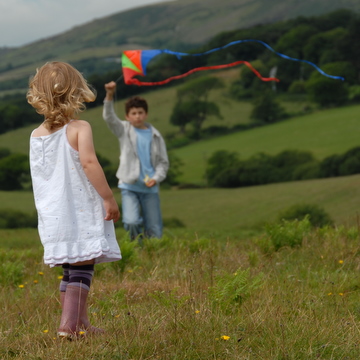 Kite flying is one of those activities which the whole family can enjoy together. Choose from the simple one string kite, which can fold easily into the pocket, to more elaborate stunt kites for those who like more of a challenge. Find a park, a field or a beach and take along a thermos of hot chocolate, unless of course you are nearer to the equator.