Jane: Forget about buying expensive kites – today with the help of Alex, who's been making kites since he was a kid, we learnt how to make an excellent  kite from scratch using a bit of paper, some cotton, a couple of wooden kebab sticks and a few old plastic bags. It is pretty easy. First the kids cut out a small rectangular bit of paper each, and drew a design of their choice on each one.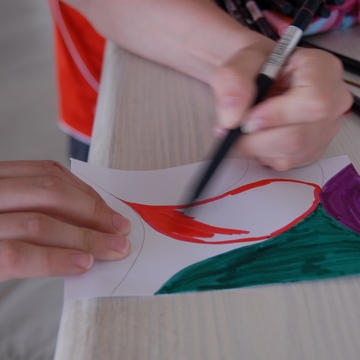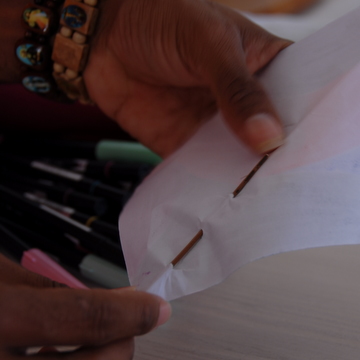 Then as if you're sewing, thread a thin wooden kebab stick or skewer along the length of each crease.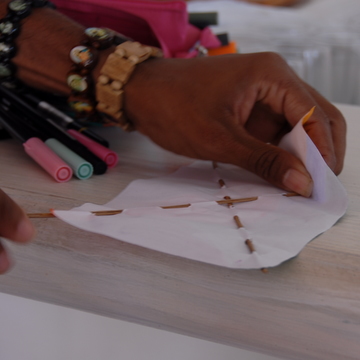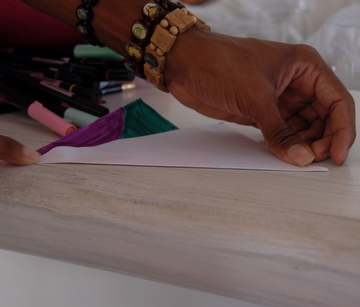 Fold the paper opposite corner to corner so you get two criss-cross creases.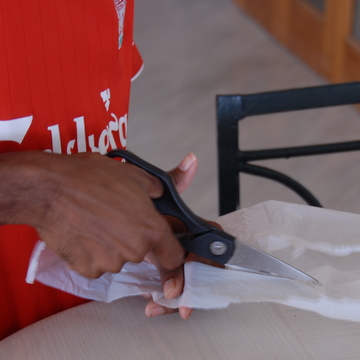 To make the hanging end of the kite, cut up old plastic bags into long strips and tie them together in a tail about 12 to 15ft long.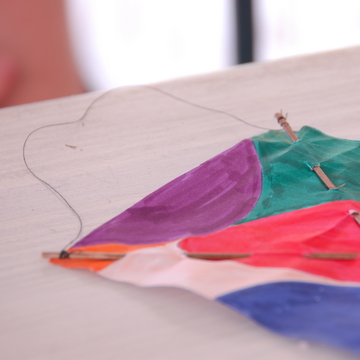 Tie a short piece of cotton (we used polyester cotton which is tougher) to the bottom corners of the kite and attach the tail in the middle so it hangs down.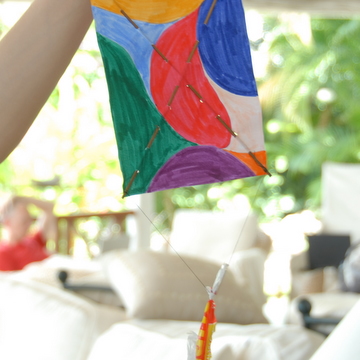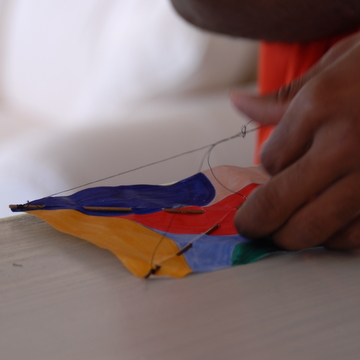 Then cut three bits of cotton about 15cm long. Tie one to the centre of the two kebab sticks. Tie the others one on each top corner of the kite. Then join these three strands of cotton together in a knot at the other ends to form a pyramid.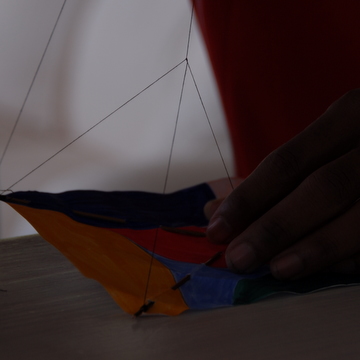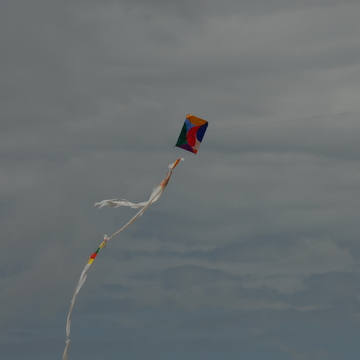 Tie the long reel of cotton to this central knot and allow to unreel. Get someone to throw the kite up into the wind – you control it by unreeling the cotton as far as you can. If the kite keeps falling to left or right, the tension in the pyramid made by the thread might be slightly askew – there is a bit of skill involved in getting this right and you might need to fiddle around with the lengths. Once it's up and flying, Alex ties it to the washing line and leaves it to zoom around the sky all night. Quite brilliant!