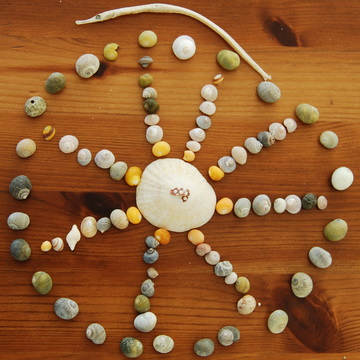 It's half-term and we're on a quiet Scottish island where the sand is white, the sea is deep turquoise, and the beaches are full of shells of incredible shapes and colours. We're staying in a house with shell art on the walls and a beach 20m away, so decided to see what we could find in a couple of hours' beachcombing. Everyone took a bag and picked up the shells they liked best, then brought them home and laid them out on the table to make instant homemade art. Carla arranged hers in the shape of a wheel, and also found a pipefish, which used to be rare but you see more often now...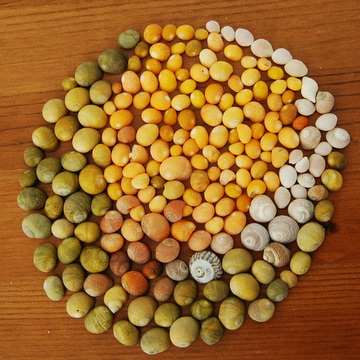 Mike collected tiny yellow and green flat periwinkles and packed them into a circle...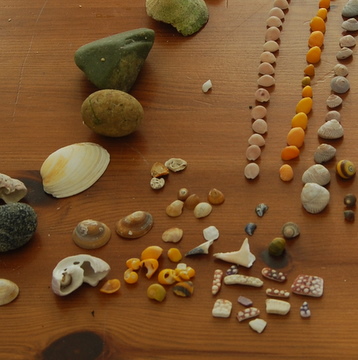 Joe collected small fragments of edible sea urchins, top shells, periwinkles, and unusual stones...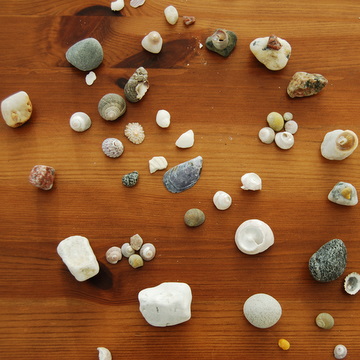 Maudie went for white and blue and arranged them in double decker stone sandwiches...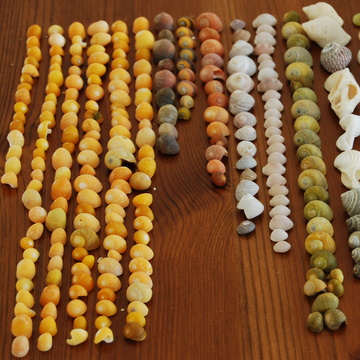 Tamsin picked periwinkles of all colours, plus some white cowries, and arranged them in bold lines of colour...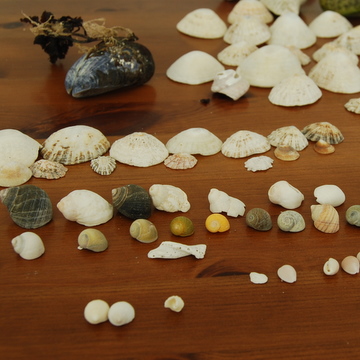 Edie liked pyramids of white limpets, rough periwinkles, and also found a crusty old mussel.
It's sunny now but on the next rainy day we're going to stick the shells onto flotsam and driftwood and make artworks to put on the walls...