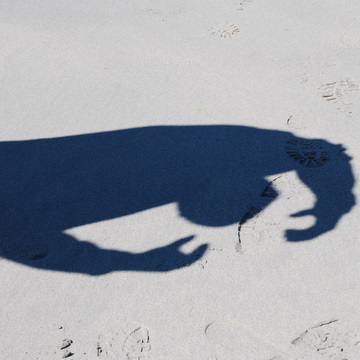 Tamsin: The weather has been awful today - wet, windy and cold - but the month is July so I thought  I would write about a much sunnier day that we had on the beach. The game began when Mike hunched himself over and said 'Look! A crab.' Always excited to see this crustacean, I began scanning the sand, but saw nothing.  'No,' exclaimed Mike, 'my shadow.'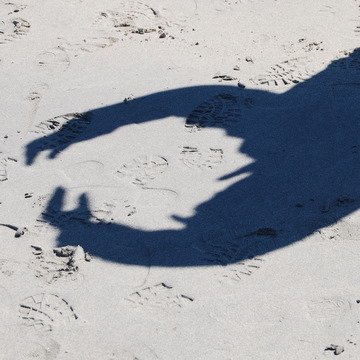 I was pretty impressed, but Mal was harder to please. 'Crabs don't have heads,' he pointed out, and plunged his head down to his chest to produce the headless crab.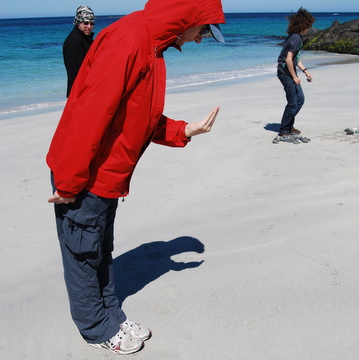 Having achieved this level of crab perfection he then decided to improve on it and produced a pretty impressive giant crab claw.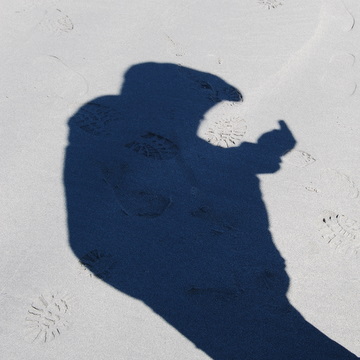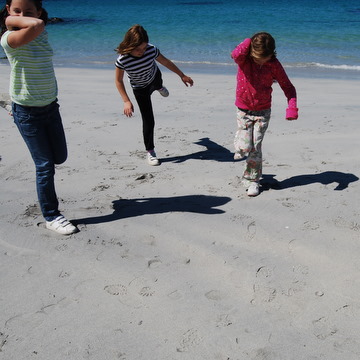 I thought it also looked like a flamingo's bill, especially if you squint your eyes a bit. The girls thought they could do even better and all immediately stood on one leg. It took them a while to realise they had to think about the shadow they were producing and not just the shape of their bodies, but very soon the beach was looking like an African lagoon with flocks of shadow flamingos.