| | |
| --- | --- |
| Rippingly Good Space Hopping | |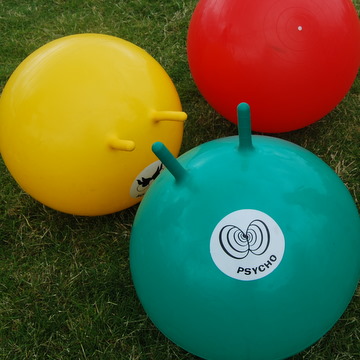 Tamsin: The kids and I spotted the brightly coloured balls at a summer social event, lined up on a race track. We jumped on them and suddenly the competitive streak came out in me – I was going to cross the finishing line first on my space hopper. I had never owned one as a kid, never really tried them out before - but my time had come.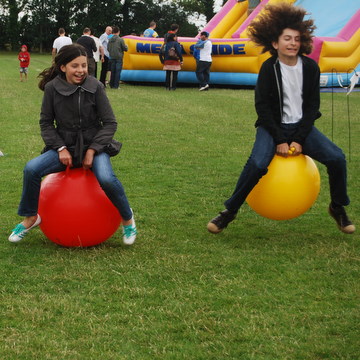 We lined up, leant forward, pulled ourselves up and were off. Initially, my bouncing technique was only good enough for me to see the backs of Joe and Carla. But due to...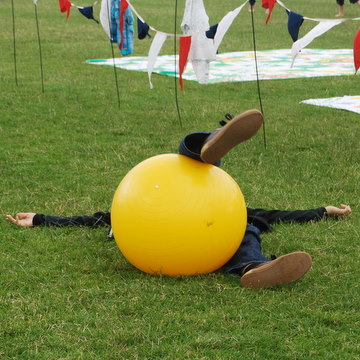 an over-bounce by Joe, and ...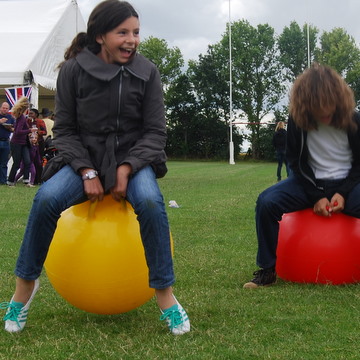 giggles by Carla, I found myself steadily bouncing into first place – yeeeeeesssss!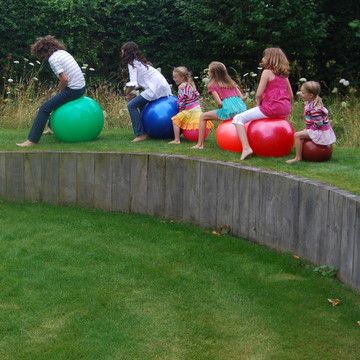 The price I had to pay for this victory was a rather large rip in a nice pair of jeans and the embarrassment of having to spend the rest of the party covering it up.
I found that there are plenty of sites on the internet where you can purchase all different sizes of space hoppers, which I did, so now we can hop our way through the summer holidays.