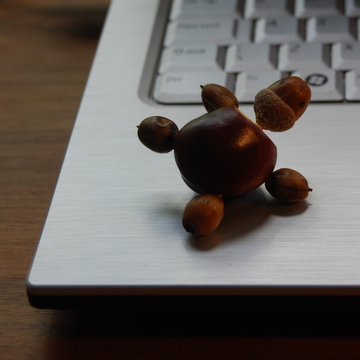 Tamsin: I found these ideas for conker and acorn animals in a 1940s 'Helen Haywood Christmas Book for Young People' (see below). They looked so nostalgic and enticing that as I cycled into town this morning I gathered a basket full of conkers. The acorns were another matter - in fact I think they should go on the endangered seeds list. I managed to find a few rather old-looking ones beneath a magnificent oak tree, though its branches seemed to have no plump green acorns at all. I hope you have better luck.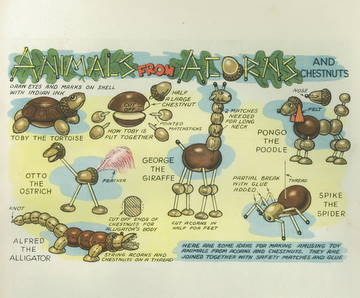 After 30 minutes trying I eventually managed to produce Toby the Tortoise, or rather a poor cousin of his who seems to enjoy dancing (first picture above). For young ones, I would suggest a lot of adult help, using cocktail sticks instead of matches, and making holes to poke them in with a thick needle. I will be impressed with anyone who manages to make George the Giraffe or Alfred the Alligator, especially his teeth.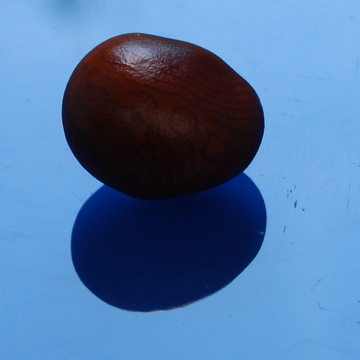 Still, it's always worth picking up the odd conker as they are beautiful...