| | |
| --- | --- |
| Pipe Cleaners, Colds and Christmas | |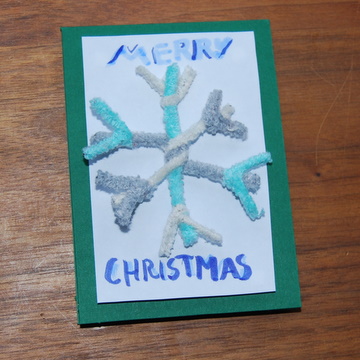 Tamsin: Yesterday I had two droopy children lying on my sofa – my daughter, Carla and her friend, Harriet – both had come down with colds. There is only so much TV watching that can be done, even in this state, and by the afternoon an activity was needed – something not too strenuous or taxing on the brain.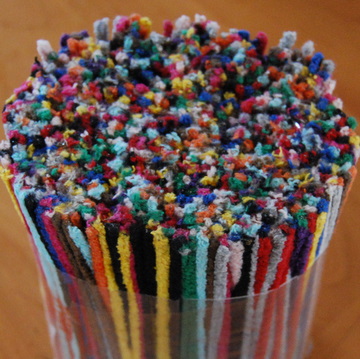 I had just bought a set of 1,000 coloured pipe cleaners (actually I bought 2,000 but had half left) and with the clock ticking towards Christmas suggested they make some creative Christmas cards.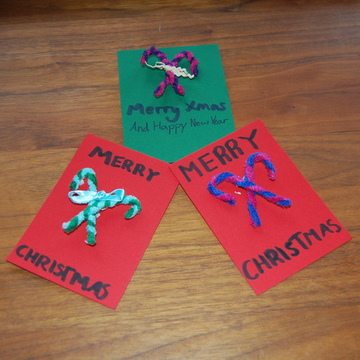 It is very easy to twist two pipe cleaners together and create a rather good 'candy cane'. These can then be attached to cards or hung on trees as decorations. I am going to ask my nieces and nephew to make a whole load of them when they come to stay, and hang them as 'paper chains' above the dining room table.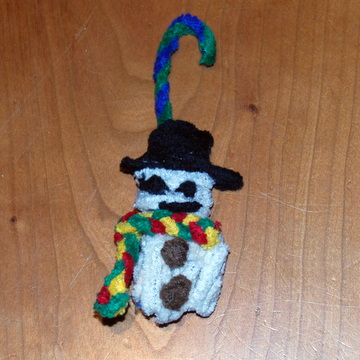 Harriet then took the idea further and began to make fantastic tree decorations by bending and twisting pipe cleaners, adding different colours as she went – starting at the head and working down. For eyes she poked and looped cut pipe cleaners through. Her first was the snowman...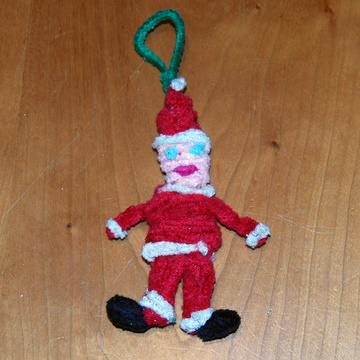 Then a Father Christmas ....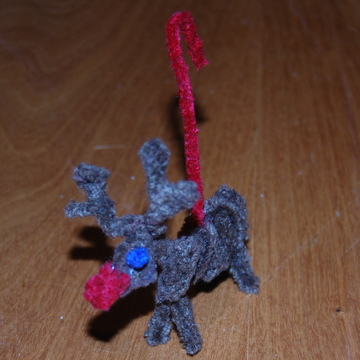 And finally a Rudolf.