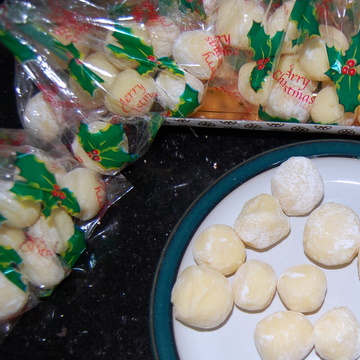 Jane: Easy, delicious white chocolate truffles made by my friend Sue – pack them into Christmas bags or decorated boxes and they make a fantastic home-made present for teachers, relatives, as a house party gift etc.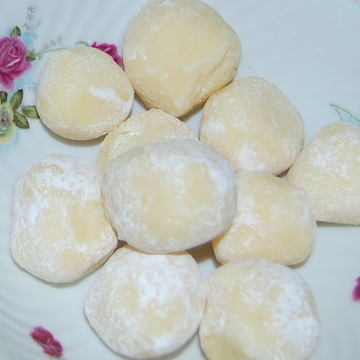 25g unsalted butter
Small tub double cream
Few drops vanilla extract
225g good-quality white chocolate, finely chopped
50g desiccated coconut or icing sugar for rolling

In a pan, melt the butter and double cream together gently, then add the vanilla. Add the white chocolate pieces and beat to a smooth paste. Leave the mixture to cool in the fridge for two to three hours, stirring occasionally to ensure it is smooth. Once it's set enough, roll into little balls and coat with desiccated coconut or icing sugar. Place in a bag or box, and store in the fridge until needed. Will keep for several days.