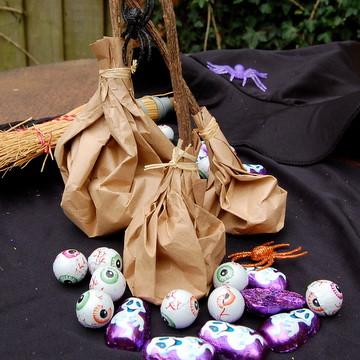 Jane: Here's a funky way to dispense treats to trick 'n' treaters this Halloween – fill up a miniature witches' broomstick with sweets. The brooms take just a minute to make: all you need is some brown paper, liquorice roots for the handles – they look wobbly and knobbly and very authentic (you can buy them in health food shops) – or just use twigs instead, some chocs or sweets, and a bit of raffia or thread to tie the broomstick together.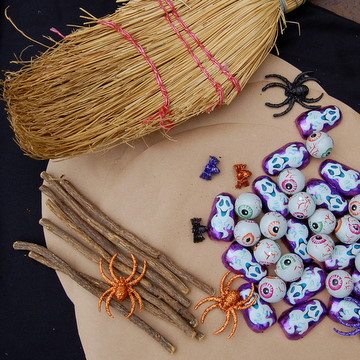 Cut out some large circles on the brown paper, at least 26 cm in diameter. Pop a few sweets in the middle of the circle.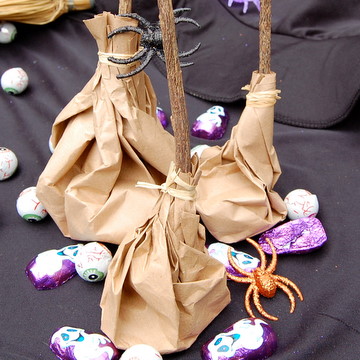 Then grab the edges of the paper and gather them together at the top. Shake the sweets down and push on a table to give the broomstick a flat bottom, so it will stand upright. Stick one end of a liquorice root in the centre of the gathered paper, about 2-3 cm deep, then secure around the paper and root with a bit of raffia or thread.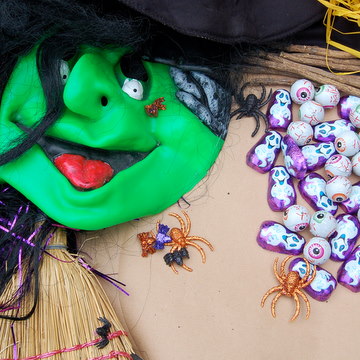 Bewitching!