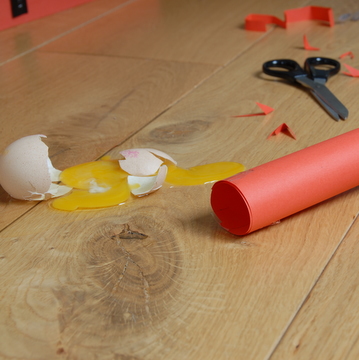 You can successfully smash eggs indoors, though it takes more brainpower than brawn.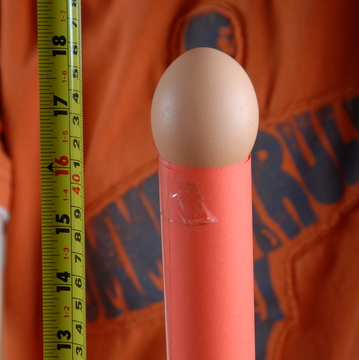 We have been playing Eiffel Eggs, a construction challenge that gets good and messy. Every member of the family has to build a tower that will support a raw egg from just two sheets of A4, a pencil and sticky tape. Joe put on some loud music - Costello Music by The Fratellis - to get our creative juices flowing and it seemed to work. The kids came up with some freethinking solutions that temporarily defied the laws of physics: an egg tower held up by thick wodges of sticky tape (eat your heart out, Richard Rogers), a tower with skinny but strong rolled legs and an egg basket at the top; and a high-rise three-legged boat, which quickly tilted over sending the egg to a sticky end.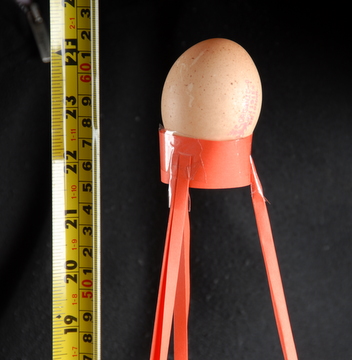 If you have an engineer in the family, they will be horribly competitive, bandying around terms like 'compressive strength', 'creep' and 'moment of inertia'. We have one, and he built a tower of such height, strength and other tensile superlatives that it dwarfed our wobbly (but picturesque) efforts.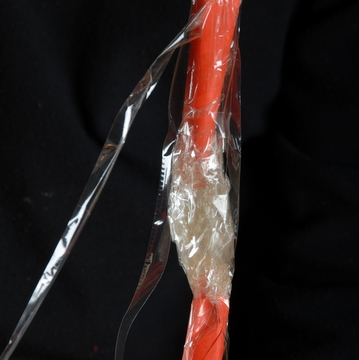 Can anyone reading this build a tower that is higher than this 62cm tour de force (which, the engineer would like us to point out, was constructed using only a single piece of A4 paper). Actually, Carla's beat it at 72cm, but her tube skyscraper was stuck to the table with guy ropes made of sticky tape, which is probably against the rules (if we had written any). We timed how long the tower could hold the egg; if you reach ten seconds, you're doing well.
Tamsin