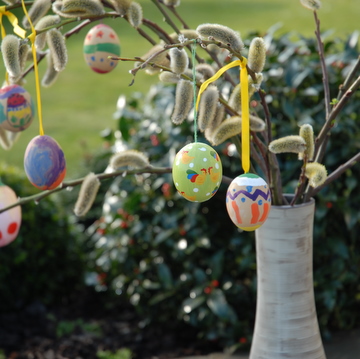 This Easter, we had the family over and everyone from the age of three to three score and ten painted a blown egg to go on the Easter tree. I sprayed the decorated eggs with gloss varnish which looks better than last year's unvarnished ones.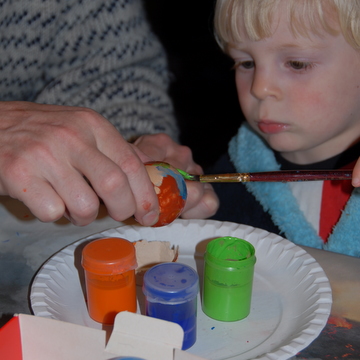 When the tree comes down, I wrap the blown eggs in tissue paper and place them in a shoebox so that next year I can open it up and bring back the memories of past Easters. It doesn't have to only be Christmas that evokes memories of family gatherings, after all.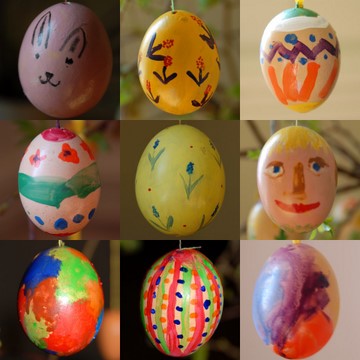 This year, like many before, there was a big meal that everyone helped to make and with the weather so good we could eat and drink outside without shivering. Well, without shivering too much anyway. Then to warm us up and to help digestion we got out the family silver and divided ourselves into teams for several egg and spoon races. My nephew, who is only three, was given a net for his egg and he soon got into the competitive spirit. It felt like the start of longer, lighter days when we can relax, enjoy and not think about work or school or what we have to do tomorrow. Not yet, anyway. Next week there's time for that. Hope yours was as enjoyable.
Tamsin