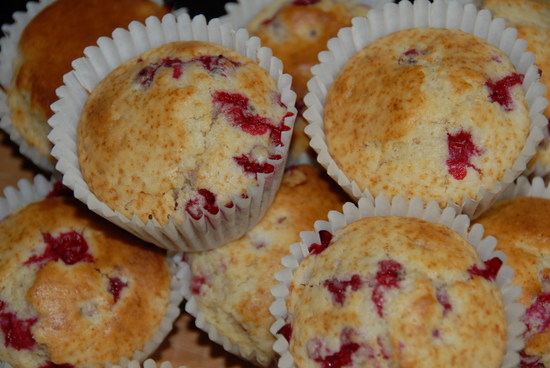 These are lovely for picnics or even for an alfresco breakfast on a hot summer's day.
280g plain flour
3 tsp baking powder
half a tsp salt
150g caster sugar
1 egg
240ml milk
90ml vegetable oil
200g redcurrants, stripped off the stalks

Preheat oven to 190 degrees C, Gas Mark 5.

Place flour, baking powder, salt and sugar in a bowl and mix thoroughly. Beat together the egg, milk and vegetable oil and pour into the bowl with the dry ingredients. Mix just to combine. The batter may be lumpy but no dry ingredients will be visible. Gently fold in the redcurrants. Spoon into 12 muffin cases. Bake for 25 mins until light brown in colour.