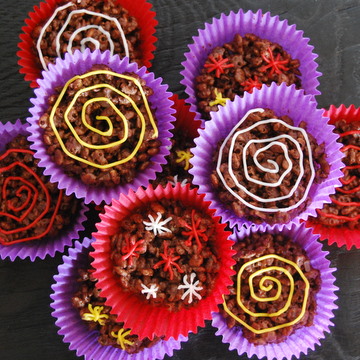 Tamsin: There is more than meets the eye or rather the ear when you bite into these chocolate crispies – a surprise that is perfect for Bonfire Night. A hidden ingredient, 'space dust' or 'popping candy' gives them an extra snap, crackle, pop and fizz. (Reminded me of the firecrackers, now banned, that we use to let off in the garden and watch as they jumped around perilously near us.)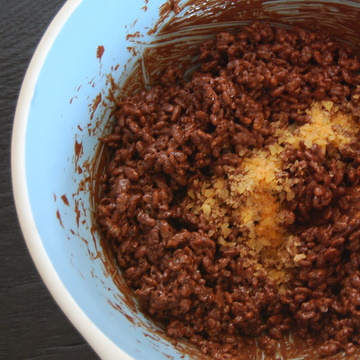 To make 12 of these firecrackers I melted 150g chocolate (milk or dark) and mixed in 175g Rice Krispies (or any other cereal of your choice). Leave the mixture to cool for just a few minutes, making sure that it does not start to harden, as the candy will start popping too early if put into a mixture that is wet or hot.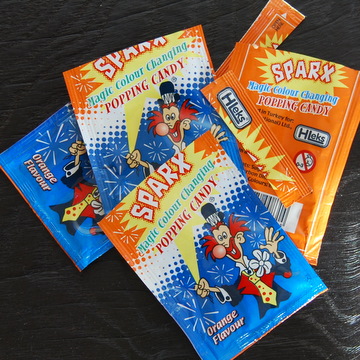 I then added 4 packets of popping candy which can be bought in an old-style sweetshop or from
websites
, and decorated them with some icing. They gave a pleasing popping sensation in the mouth, as long as you have the right technique when eating.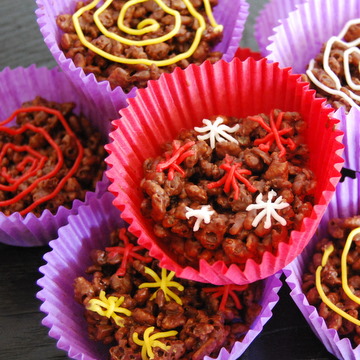 For best results crunch but also suck each mouthful and your tastebuds will fizzle and pop nicely.