22nd Dec 2007
| | |
| --- | --- |
| The Fun of Christmas Decorations | |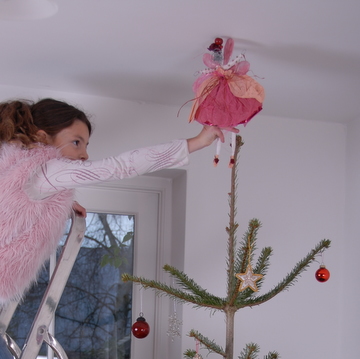 Tamsin: In the hecticness of Christmas I always try to take a couple of minutes to think of some craft activities to keep the kids occupied in the days between the end of school and Christmas. This mainly means decorations for the tree and house. Keeping the kids' hands busy will help put to good use some of that over-excited energy that's building up and up. For this reason I keep to the old family tradition of decorating the house on the 23rd December and the tree on the 24th.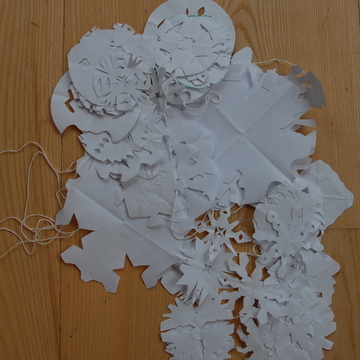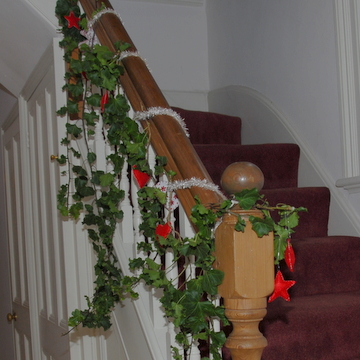 Greenery takes pride of place in my house too, with sprigs of holly and ivy on top of every mirror or picture frame. Usually I make a swag to go around the stair rail, but this year I ran out of energy so with a house full of guests about to view Christmas efforts I twisted tinsel and hung cascading branches of ivy from the banister instead – easily worth the 10 minutes work.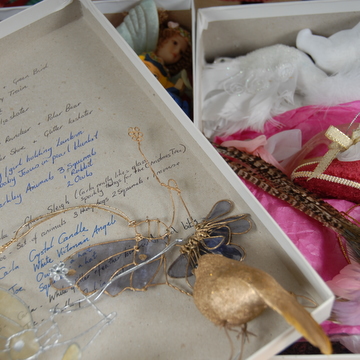 Then there is the Christmas tree. For me the tree is about memories of Christmas past. I am not too fussed what it looks like in the end as long as we all join in the decorating and chat about the stories behind the different decorations as they come out of the boxes. Every year my children choose and buy a new decoration each and I love opening their decoration boxes to find a little bit of their past personalities, wrapped in tissue paper, waiting for me to rediscover – which usually means Carla and her pink glitzy numbers and Joe with his animals. This year they carried on in the same ilk –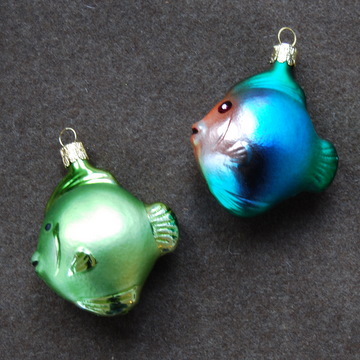 Joe - some funky fish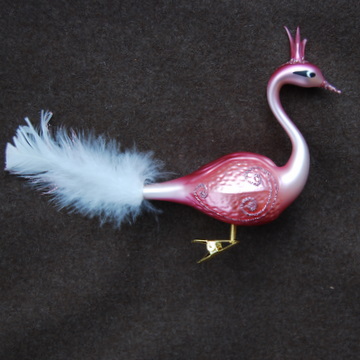 Carla – a very pink swan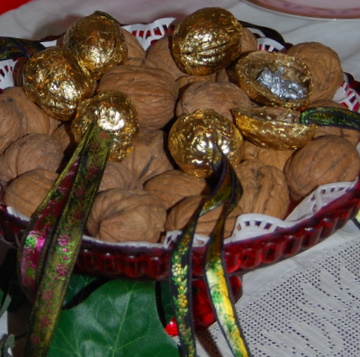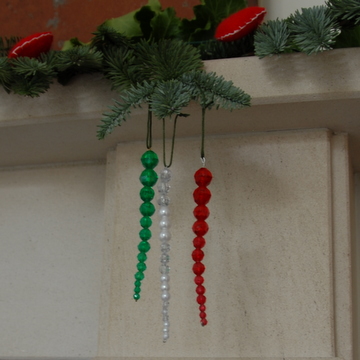 ---
20th Dec 2007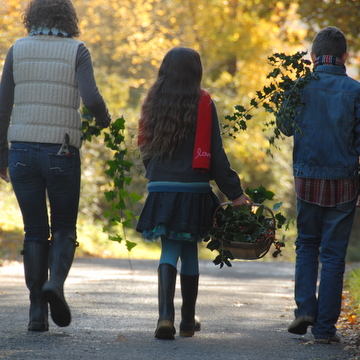 Jane: The 21st December is the shortest day of the year, and it used to be a huge celebration when people lit fires that burned all day and night, carrying over the flame from one log to another – a tradition we still honour today in a weird kind of way by eating chocolate Yule log. It was also the day when the halls finally got decked with holly and other evergreens, picked because they symbolise the eternal cycle of life. In our road, everyone's already got their trees, decorations and lights up and they look stunning (if very, very white this year). But I always like to crank up the excitement for the kids by leaving the whole decorating thing until the last minute.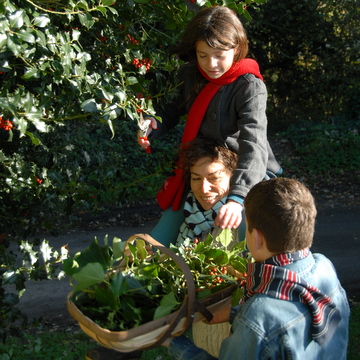 So we're going out for a greenery walk to bring back swags of red-berried holly, ivy, bay, rosemary and laurel – and then we'll head to the market to find mistletoe and hopefully some eucalyptus boughs with berries, which smell marvellously invigorating (rather like upmarket cough sweets) hung all around the house. It's only then I feel the countdown to Christmas really has begun...
---
18th Dec 2007
| | |
| --- | --- |
| Christmas Bunch of Baubles | |
Edie: My sister and I decided to make two big bunches of baubles to hang on our walls. My mum went to John Lewis and bought a box of 100 silver baubles (Jane: reduced to half price – hurry!) and some big fancy baubles too. We got some silver beading wire and started to thread the baubles and stars on to it. Once we had put on lots of baubles, and one coloured one, we twirled the end of the wire and twisted white ribbon on to which we hung our finest bauble so it dangled below.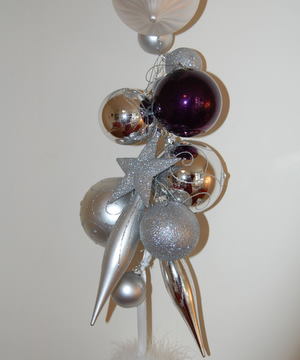 ---
17th Dec 2007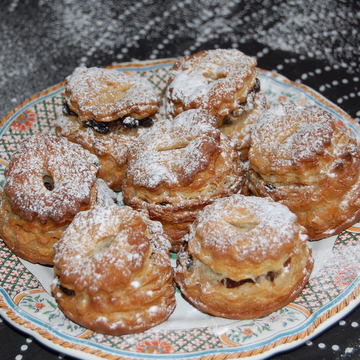 Jane: I'd always vaguely known that mincemeat used to contain meat – hence the name – but I'd never thought of making real meat mincemeat for Christmas until this year, when I was reading Paul Levy's foodie history, The Feast of Christmas. He has a bit on mince pies and at the back quotes the 1604 mincemeat recipe of Lady Elinor Fettiplace, which sounds almost like a samosa or spicy pasty, containing the same amount of meat and suet as dried fruit, plus spices like nutmeg and mace, a bit of salt and almost no sugar at all – very different from today's sweet mince pies.
Still, they must have been pretty fruity because just a few years later the Christmas-hating Puritans took to calling mince pies 'idolatrie in crust'. Which 400 years on, sounds like a very tempting reason to give them a go.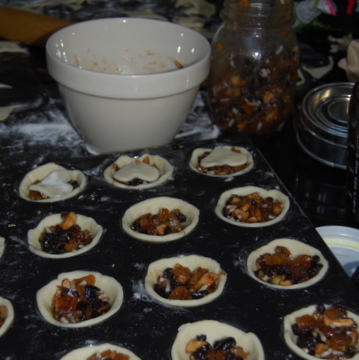 ---
15th Dec 2007
| | |
| --- | --- |
| The Christmas Guide Dog Sale | |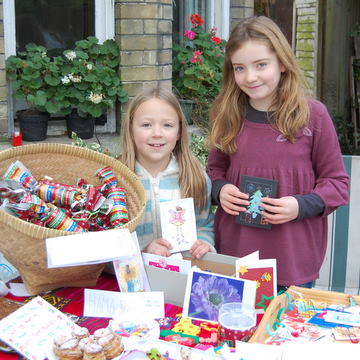 Maudie: Every so often, my friend Alice and I have a sale to raise money for a charity called Guide Dogs for the Blind. Two have been Christmas ones, and one in the summer. Each time we make new things. This year we made a selection of things – brownies, flapjacks, fudge and mince pies, Christmas and birthday cards, Christmas crackers, candles and Christmas labels. The crackers went down really well, as did the candles and all the food. The labels were rather popular too. We made them out of old Xmas cards we didn't need any more, then punched holes in them and strung some pretty string through them. The cards we did the same – apart from sticking them on some card with some pretty background paper. It's a great way to recycle cards you don't want.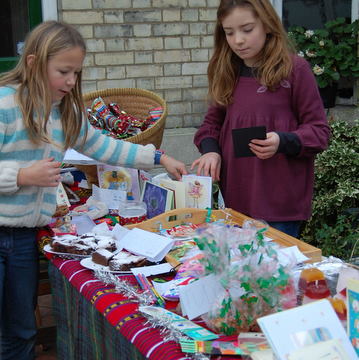 ---
12th Dec 2007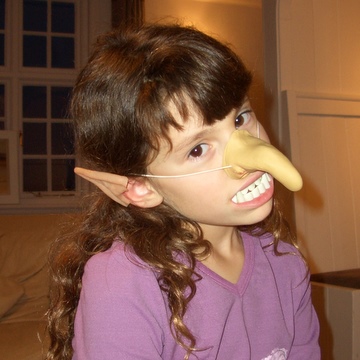 Tamsin: Crackers are a wonderful respite in the middle of the Christmas meal – a bit of fun as paper hats are forced on to heads and corny jokes read out. In recent years, I've filled my own crackers as there are only so many plastic trinkets one family can take... A few years ago, I put in false ears, eyelashes and noses making for hilarious results round the table and embarrassing photos to place in the album.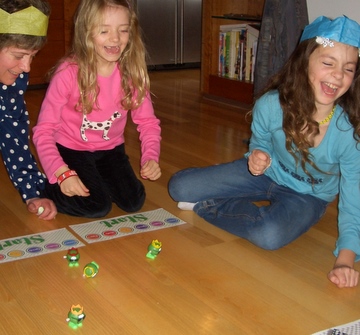 Our favourite cracker-filler has been wind-up toys – so far I've done snails, sprouts and ladybirds. Once the crackers are pulled, everyone gets down on the floor with their toy and has a race. Along the same lines, I once filled them with small wooden tops which we spun to see whose could keep going longest. It was a knock-out competition with different leagues to take account of the different ages.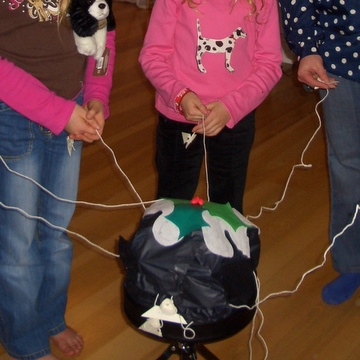 Apart from crackers we have another family tradition from Mike's side of the family – The Puller. This resembles a cracker in so far as you have to pull to get the contents out. After Christmas lunch, each person is given a string to pull.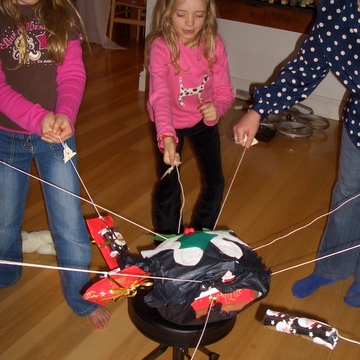 The other end of the string is attached to a wrapped present that's been hidden in a paper and cardboard construction. The gifts inside the Puller are only small: last year I got chocolate bars, the year before some cheap CDs, and the year before that bath products.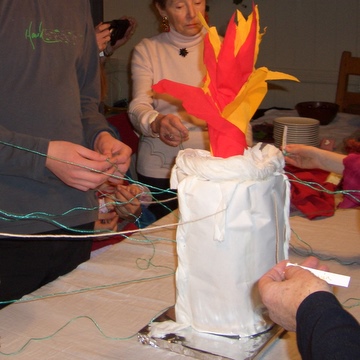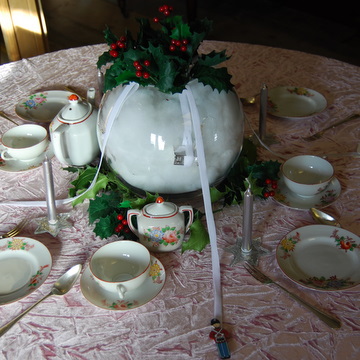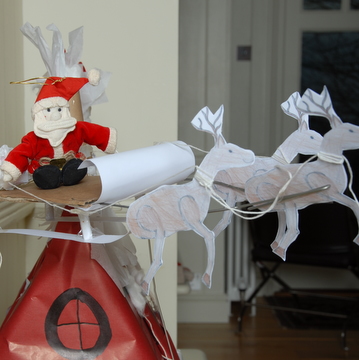 ---
8th Dec 2007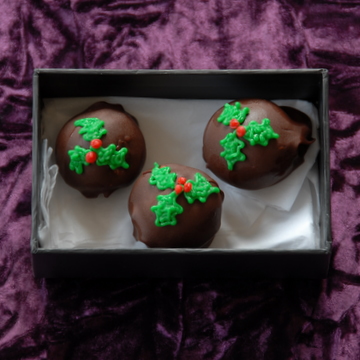 Jane: Christmas isn't Christmas for me without a panic about presents. In our family, almost everyone has birthdays in November and December (including 21st Dec and Christmas Day itself) – so the idea of just going 'Christmas shopping' sounds an incredible luxury. We're still bogged down in birthdays as the turkey hits the table. As a result, all questions about what the children are going to give relatives/friends/teachers are easy – it's got to be homemade, otherwise we'd go mad and no doubt bankrupt too.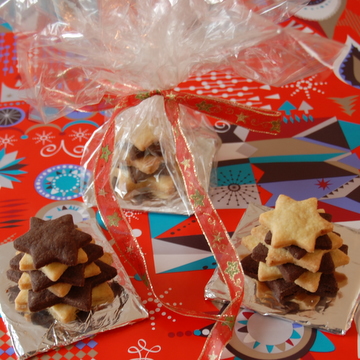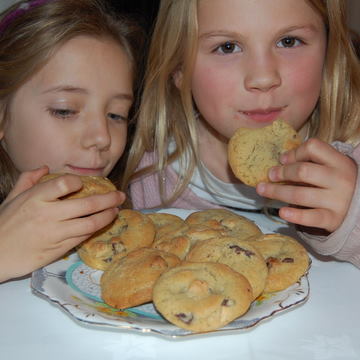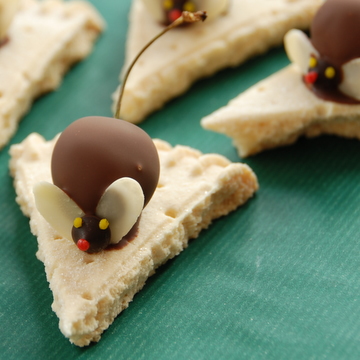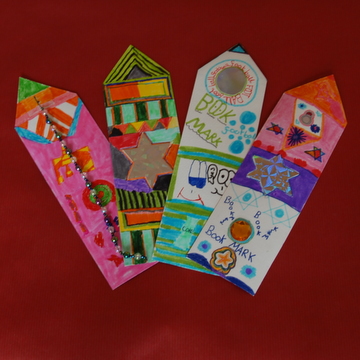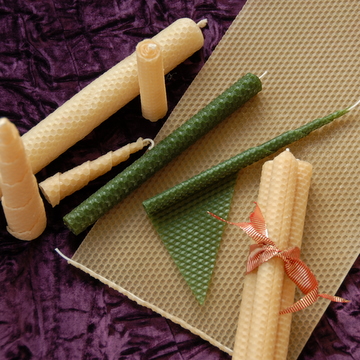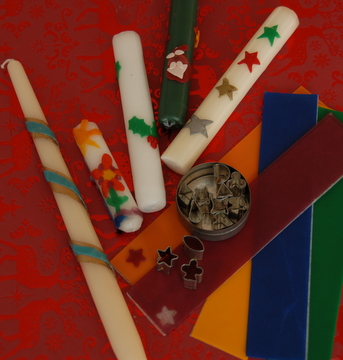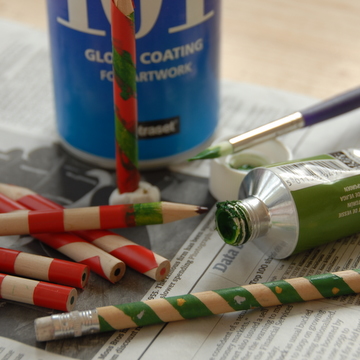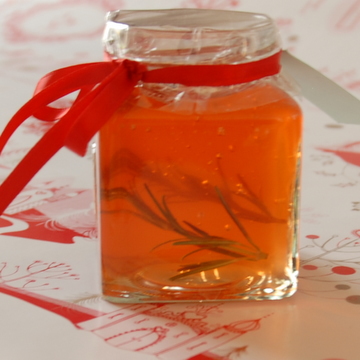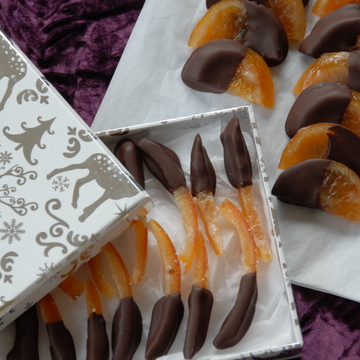 ---
6th Dec 2007
| | |
| --- | --- |
| And Here It Is… Merry Christmas! | |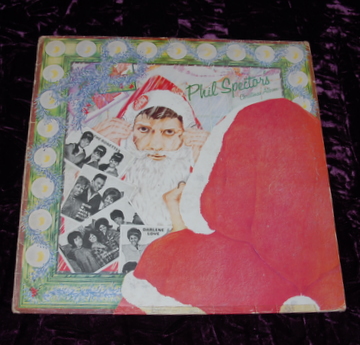 Mal: Now that it's December the Christmas records (yes, that's the vinyl) and CDs can be dusted off and come out to play. We have a ban on Christmas music the rest of the year – if anyone so much as starts humming 'Jingle Bells' from January to November we jump on them – but come early December, the Christmas-themed tunes are played full blast until the end of the year.

The kids have their favourites: Edie demands The Ronettes' version of 'I Saw Mommy Kissing Santa Claus' and The Beach Boys' 'Santa's Got An Airplane' on constant replay, unless Maudie can get to the CD player to load Darlene Love's 'Marshmallow World' first.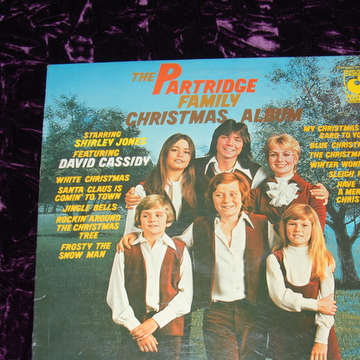 In fact, because of my age perhaps, there are a lot of Christmas song recordings from the 1970s that I love. Not the usual Slade and Wizard megahits of the day, but Mud's 'Lonely This Christmas' which is a slight reworking of the Elvis version of 'Blue Christmas', and the Partridge Family's 'My Christmas Card To You' being particular favourites. The latter was the only original number on the David Cassidy and Shirley Jones-led TV family's Christmas album of the same name, a vinyl copy of which – now 36 years old – is still played in our house during December.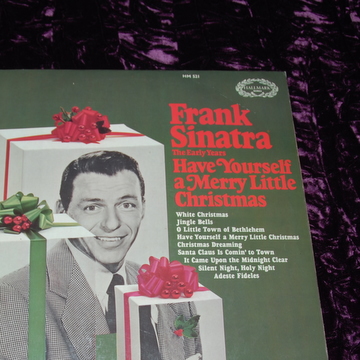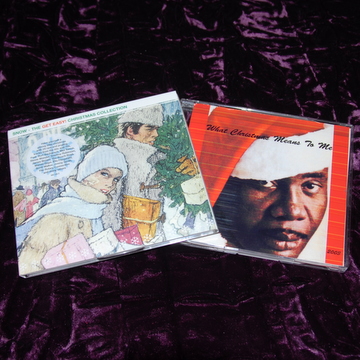 ---
1st Dec 2007
| | |
| --- | --- |
| Shoes, sweeties and St Nicholas | |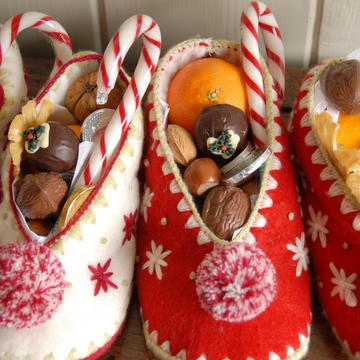 Nienke: Every year on 5 December, Dutch children (even those living in Britain) are lucky enough to receive presents from St Nicholas, a bishop dressed traditionally in sumptuous red robes and a beribboned mitre with crucifix. St Nicholas arrives several weeks before the big day, having come all the way from Spain on a steamboat, accompanied by a troop of 'Black Peters', his colourfully dressed and antic-loving helpers.
During those weeks, he travels through the country on horseback over the rooftops, stopping off at chimneys to eavesdrop on children's good and bad behaviour and to send his helpers down with small presents and sweets, to be put in the shoes carefully left out by the fireplaces below. Any children who have not behaved well might run the risk of finding their shoe filled with a bundle of twigs instead: in days gone by, this was the tool with which the Black Peters chastised naughty children.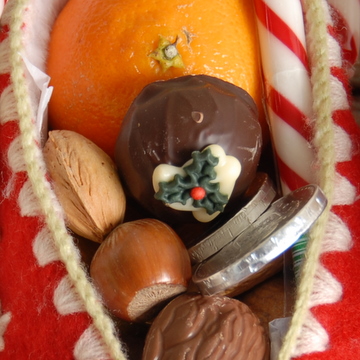 The small gifts in the shoes are a build-up to the baskets full of presents that arrive on the doorstep on the 5th, accompanied by showers of sweetie-sized ginger nuts thrown into the room by an unknown hand in a long black glove. Often, there is also a proper visit from St Nicholas himself, who calls the children to him one by one to discuss their behaviour and praise their achievements of the past year, reading from notes in his big, red book. He will always ask the children to sing a couple of the old St Nicholas songs they have been taught by their parents and at school.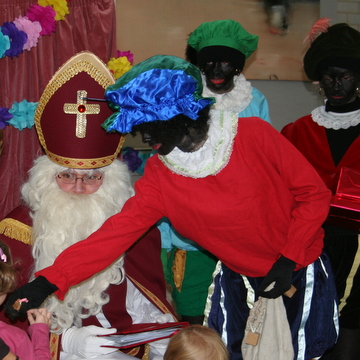 ---