27th Jun 2008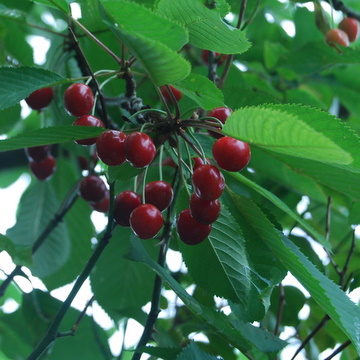 Every hour counts and I am on constant watch. Why this level of alert? All so that I can get to my cherries before the birds do. If the weather is sunny the situation can change rapidly – one day a tree full of green fruit, the next a tree full of cherries and the next a tree stripped of anything red. For many years I've not been successful with this vigil, but this year I was determined to succeed.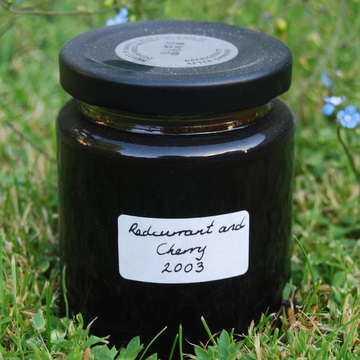 In fact, I know the exact year I last managed to get the timing right – 2003 – because I have one last jar of 'Redcurrant and Cherry Jelly' sitting in my cupboard.  I can't bring myself to break open it until I've replenished the stock of that delicious flavoured jelly.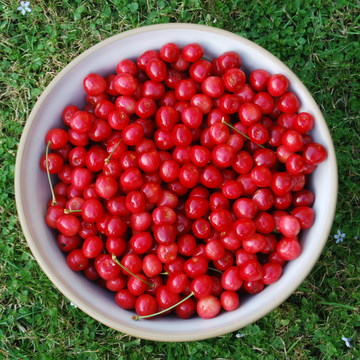 The watch came to an end last week. By Thursday evening the cherries had turned shiny red and I gave the go ahead for 'action cherry picking' to begin. Joe, who was on standby, began by shinnying up the tree while I looked for the large step ladder. In the end I gave up (how can a five foot ladder get lost?) and went for the 'stand on a stool with a walking stick to hook the branches down' technique.
It worked and we were rewarded with a large mixing bowl of red cherries, with enough left on the tree to feed the hordes of hungry blackbirds and wood pigeons. We got to the cherries just in time, 24 hours later the tree had been stripped.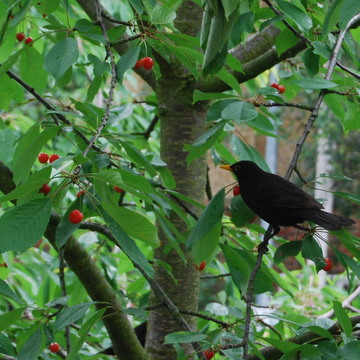 Jelly is the best thing to make with a fruit that has so many stones in it. This year I decided to make pure cherry jelly without the redcurrants. 
As soon as the family saw the jam pan coming out, they put the bread maker machine on so we could have fresh warm white bread, dripping with melted butter and spread with the scrapings from the jam-making pan. There is nothing better for a summer's late evening snack.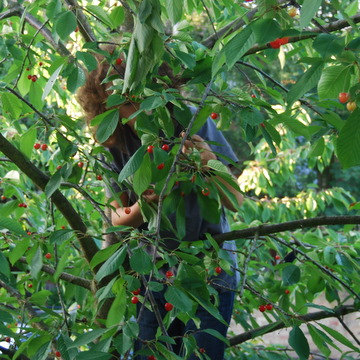 ---
22nd Jun 2008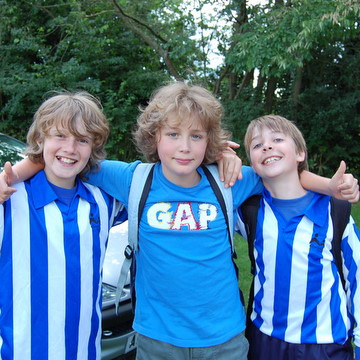 Luke: Last Sunday our school team played in a Korfball tournament in Newmarket. Both the Under 11 and Under 9 teams won their divisions. The Under 11s were very close, with Milton Road winning on goals scored over Cambridge Tigers.
Korfball is a fast and furious Dutch version of netball. There are eight on a side: four boys and four girls, and the aim is to score goals, which involves getting the ball through the 'korf' (like a netball post). It's brilliant fun and I think everyone should try it. The mums and dads did on Sunday!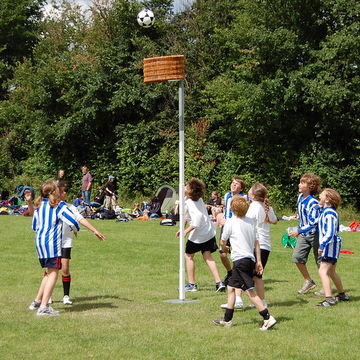 Our school is busy preparing for the National Youth Korfball Day in July which we are all looking forward to.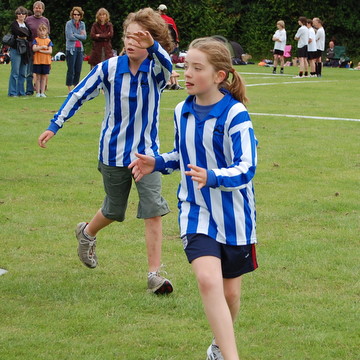 ---
15th Jun 2008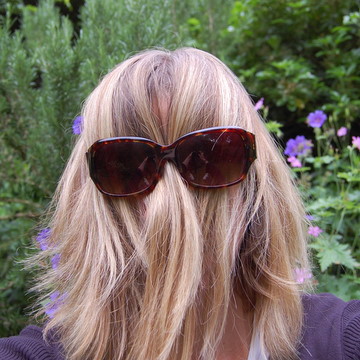 Maudie: I was away this week on a PGL trip (it stands for some person's name who founded it, but we all like to call it Parents Get Lost!) and coming home on the coach, my friend Alice told me some 'dumb blonde jokes'. Here are a few of the best: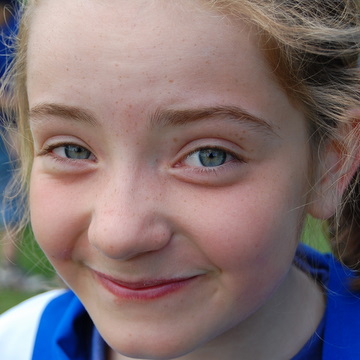 1 There was a plane and it was about to crash. There were four people on the plane: a priest, a schoolboy, a brunette and a blonde. There are only three parachutes. So the priest grabs a parachute and says 'I'm too important to die, people need me' and he jumps out. The blonde grabs one and says 'I'm too pretty to die' and she jumps out. So it's just the brunette and the schoolboy. The brunette is older than the boy, so she says that he should take the parachute, because he's got more of his life to complete than her. But the schoolboy says, 'No need. The blonde took my school bag instead of a parachute.'

2 A plane, again, was about to crash. And hanging on to the plane wings are seven blondes and one brunette. There are exactly seven parachutes. The brunette then gives a long speech, about how she'll risk her life and not take a parachute to save all their lives, blah blah. At the end of her speech, all the blondes clap.

3 Q: Batman, Spiderman, a clever blonde and a brunette all fall from a plane. Which one lands first?
A: The brunette, because there's no such thing as Spiderman, Batman or a clever blonde!
---
6th Jun 2008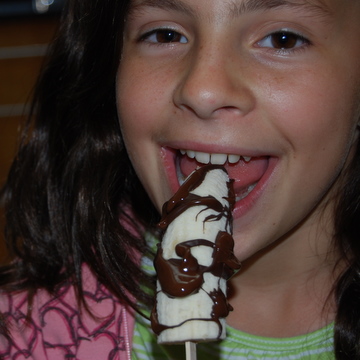 Tamsin: For me to say these are delicious means little since my usual diet contains one if not two bananas a day. But when my son Joe said they were fantastic it really gave them the seal of approval because he hates bananas. I've never understood why. He is not a fussy eater, but ever since he was old enough to have a choice in the matter he's avoided bananas. Maybe he had banana overload in the womb. Perhaps that's why when he was born (which was not quite the straightforward birth I'd hoped for), the midwife couldn't believe how unstressed he was. It was thanks to the potassium, high quantities of which are found in bananas, which is good for stress, heart and blood pressure.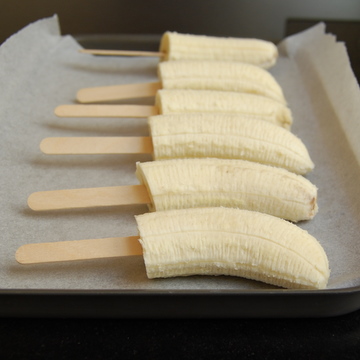 Frozen bananas do have a unique texture – very much like eating ice-cream but a lot less messy – unless you allow the children to smother them in chocolate. This can be done at the last minute and they can choose how much they would like.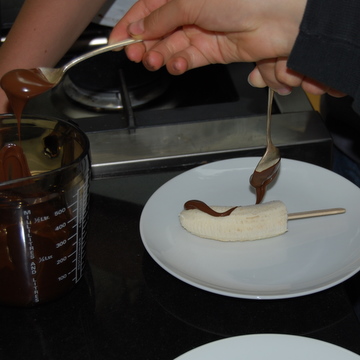 There isn't really a recipe but here's how. Cut in half as many not overly ripe bananas as you need and put them on a tray lined with greaseproof paper.  Push a lolly stick halfway into each one. Place them in the freezer for at least an hour. Melt some chocolate (I use dark, but not 70 per cent as you want a bit of sweetness) in a small container in the microwave or on top of a double boiler.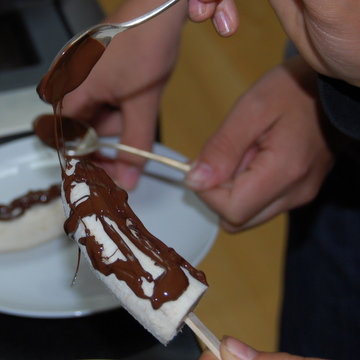 When ready, drizzle spoonfuls of the melted chocolate on top of the bananas and consume. If you are going on a picnic, cover the whole of the banana in chocolate and insulate well. They are just as delicious when left to soften up a little.

---