20th May 2009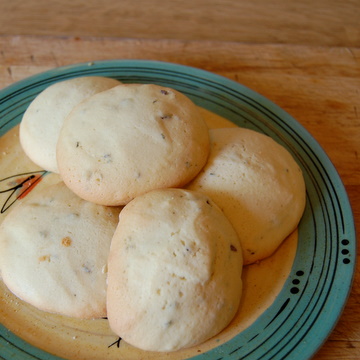 Jane: Edie brought home some Tudor biscuits she'd made at school which were unusually delicious – halfway between biscuit and cake, with a firm yet spongy bite and a slightly perfumed rosewater tang. They're incredibly easy to make (obviously why they do them at school) because they don't need rolling and cutting – you just drop spoonfuls of mixture on to a baking tray. To make them a little summery (as it is Chelsea Flower Show week) I added some French lavender leaves and flowers, which everyone said tasted like cinnamon when the biscuits were cooked. Very strange...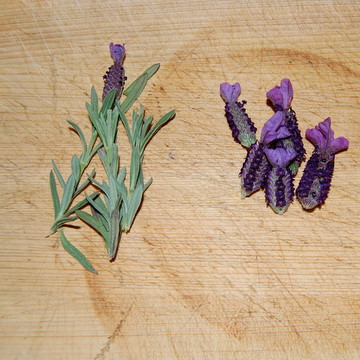 Lavender Tudor Biscuits
125g caster sugar
2 egg whites
1 egg yolk
1 tbsp lavender leaves, chopped
2 tbsp butter, melted
125g plain flour
60g semolina (or something to give bite – could be ground almonds, polenta, ground rice etc)
1½ tsp rose water
2 tsp lavender flowers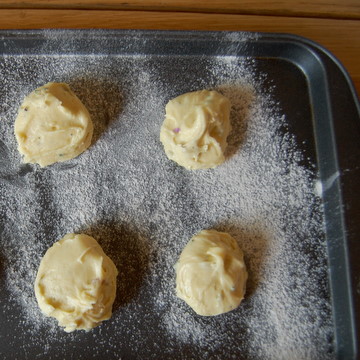 Heat the oven to 400ºF, 200ºC, and grease and flour two baking trays.
Whip the egg whites and sugar together until fluffy. Stir in the egg yolk, lavender leaves, butter, flour, semolina and rose water. Finally add the lavender flowers and stir gently until mixed. Drop the mixture in large teaspoons on to the baking trays, leaving enough space for the biscuits to spread. Bake for 8-12 minutes, until light gold in colour.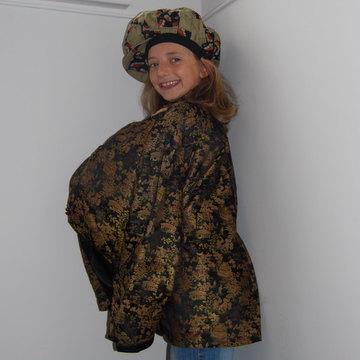 King Henry VIII loves those lavender biscuits...
---
15th May 2009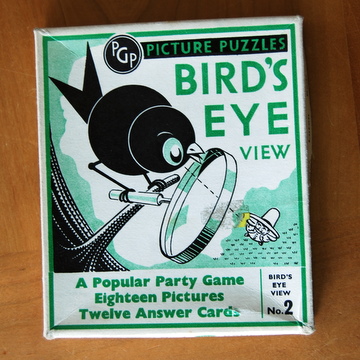 Tamsin: As soon as I saw this game in a secondhand shop, it brought back strong memories of sitting in my Junior school classroom during rainy playtimes. Scrap bits of paper were torn up and we drew on them a birds' eye view of a sombrero-wearing Mexican doing some activity or other. My favourite to draw was the tightrope-walking Mexican as it only needed two lines to achieve the desired effect.  Everyone then swapped their pictures and we all had to guess what the Mexican was doing. This boxed version kept us amused for part of Sunday afternoon, especially when Maudie gave the best answer for one – 'Going to the toilet'. Some pictures were easy to guess, others hard, so see how you get on.  Answers in the 'Comments' section.
1.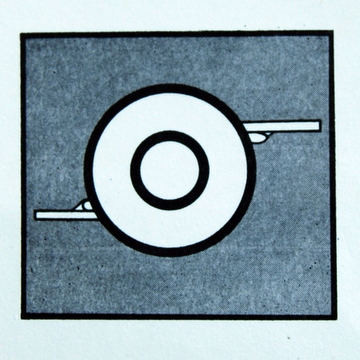 2.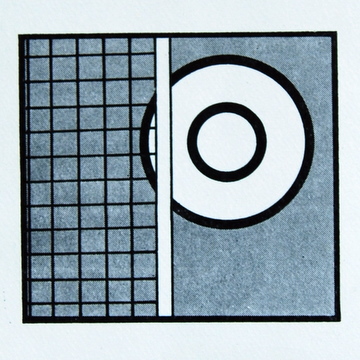 3.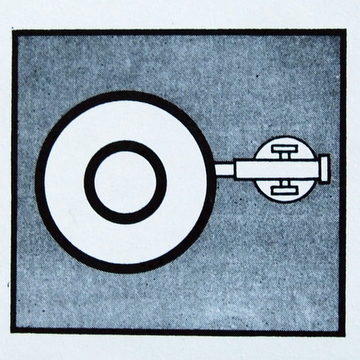 4.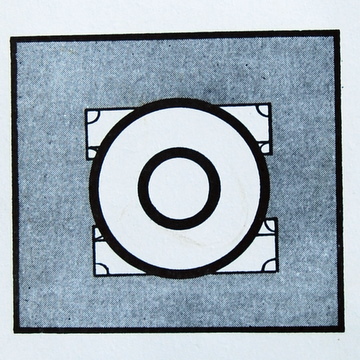 5.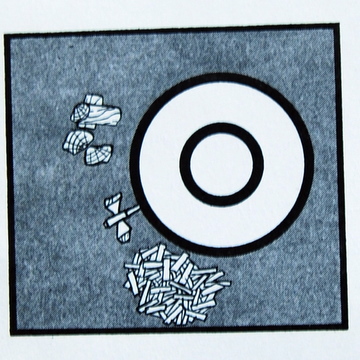 6.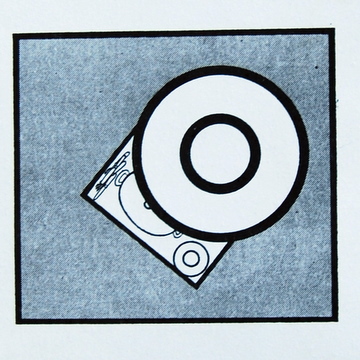 7.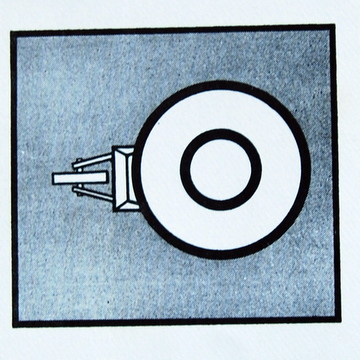 8.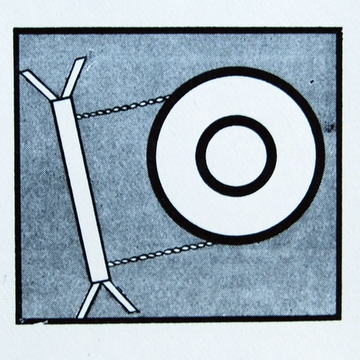 9.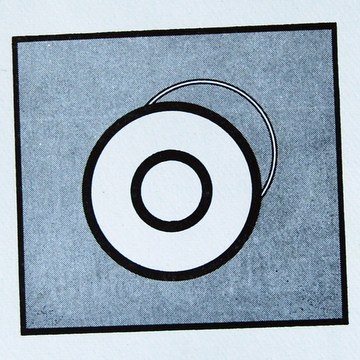 10.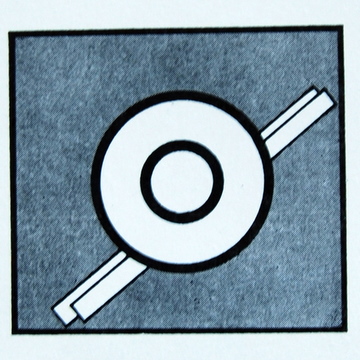 ---
8th May 2009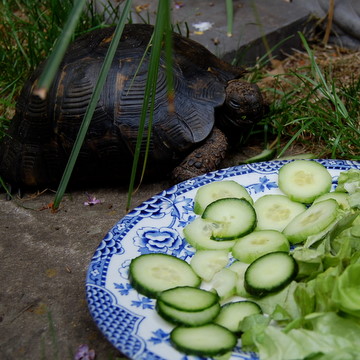 Jane: This is Joey, the tortoise. We've been feeding him for a few days. He is 70 years old, and the lady who owns him has been looking after him for 37 years. Amazing. I say he, but actually Joey is a she, only it took several decades and a trip to the vet before anyone found out.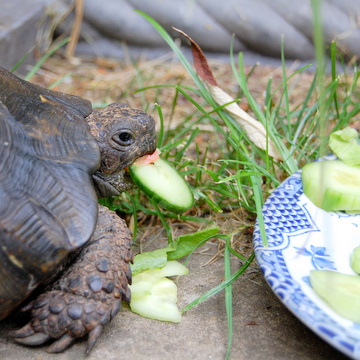 Joey likes warm weather, eating cucumber and the dark green, outer leaves of lettuces. In just a few days I got quite fond of her. She was always waiting for her plate of food (on the best blue china, preferably with the skin cut off the cucumber and lettuce torn up small to help her tiny teeth).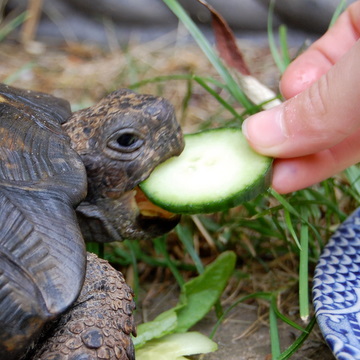 When she heard the children's voices, she'd perk up, sticking her little head out of her shell, and she let them hand feed her bits of cucumber, showing her tiny red tongue. When her owner came back the weather had turned colder, so Joey was brought in and put beside the grandfather clock with an apricot coloured napkin over her. She seemed to like it there. When she heard my voice in the corridor, she poked her head out again as if to say thank you for looking after me. Or perhaps: not her again. Whichever it was, I was smitten.
---
3rd May 2009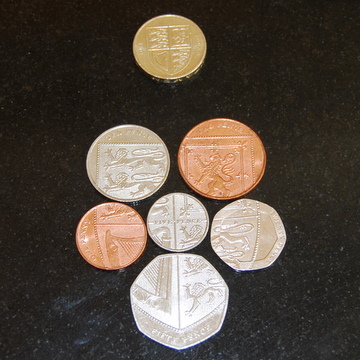 Tamsin: We finally did it, after 8 months and a little bit of cheating, or should we call it extra help.  Last year I noticed that the back of a 2p piece had what looked like a part of a picture and I wondered what it was all about. On my return home I asked if anyone else had noticed this strange picture on the coins and of course my children knew all about it. Apparently the Royal Mint had come up with the idea of giving us a bit of a jigsaw puzzle. All we had to do was to collect one of each of the denominations of coins which could be pieced together to form the Royal Shield of Arms. The challenge was enticing and so began weeks of looking carefully at every handful of change that I got.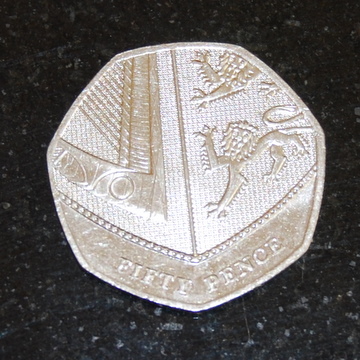 The idea behind the coins came from a Mr Dent who won a completion by the Royal Mint to design a new graphic for the backs of the coins. He got £35,000 for his artwork and the mint produced one billion of the coins with the £1 having the full shield on its back.
Well, there might have been a billion of them but it took me a long time to build up my collection. Deceptively, I collected the first five (1p, 2p, 5p, 10p, 20p) fairly quickly and began to sniff victory, which only made me even more obsessed. But despite standing at cash tills and giving away notes just so that I could get change I could not find the 50p or the £1.  Frustration finally got the better of me and I asked a checkout lady if she had seen any of the new 50p's (as I had convinced myself that they had not been minted yet). 'Oh, yes' she said 'let me have a look' and within a couple of seconds she had produced one from her till. I had mixed feelings about this gift - feelings of 'cheating' together with some satisfaction that I was one step nearer to the end.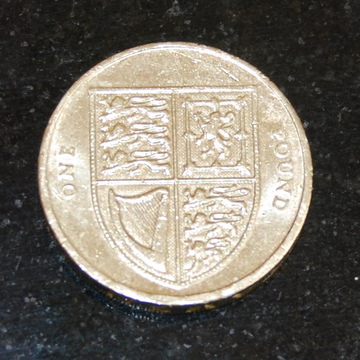 Now there was only the £1 left. I decided not to ask another friendly shop assistant but to persist with my 'change' watching. But one month turned into six I began to lose faith in my 'ability' to complete the challenge and this frustration was picked up on by my husband.  He put out an SOS to his cafe at work and within three days they had found one. With the golden glory safely in his hand he carried it home with a big smile on his face. I was thrilled, the quest was over, the shield complete and I could look forward to relaxed shopping trips once more!
---